NEW FOR 2023 | THE COLLECTIVE
THE COLLECTIVE | OVERVIEW
Created for an exclusive collective of emerging and established artists who want to expand their business and market reach.
You could be part of a select group of curated artists who represent the best of today's art innovators — and receive:
Representation by Redwood Art Group at Art Santa Fe, the third largest art market in the U.S.
Your own 4′ x 10′ booth space, curated and hung by industry professionals
Full Masterclass Program with internationally recognized art industry professionals to attend either in person or online
Networking with national and international gallerists
And more!
Scheduled in tandem with Redwood's exceptional Art Santa Fe contemporary art fair, the Redwood Art Group Collective Program offers its Member artists the opportunity to be part of an exclusive curated group of art innovators. All represented by Redwood Art Group.
Artists are creatives — and the really good ones strive to make art their career. But what are the tricks of the trade, how do you make it happen, who should you partner with, and do you have to do it all yourself? Answers to this and more are the building blocks of an art career. And the Redwood Art Group Collective Program is designed to provide the answers via masterclasses and experiences.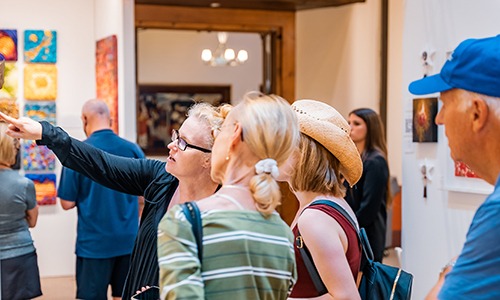 Before, during, and after Art Santa Fe 2023, the Redwood Art Group Collective will be held July 13 through July 16, 2023. Imagine getting step-by-step guidance on setting up your art business including:
Marketing
Social Media
Pricing
Art Fair Exhibitions
Selling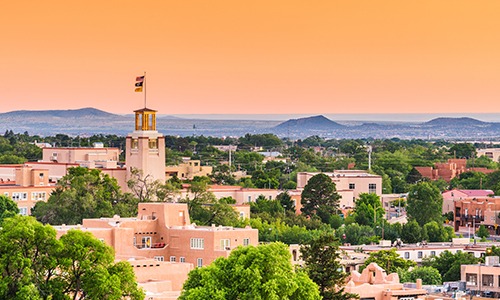 In Santa Fe, the third largest art market in the U.S. where art lovers from around the world flock for Santa Fe's Art Week, July 8-16, 2023.
Right in the center of town at the beautiful Santa Fe Convention Center, in walking distance to art galleries, great restaurants, and museums.
Creative Review — Today's trends and art styles
Pricing My Work — The how-to's of finding the right price for each piece
Selling Sense — The ABC's of selling your work at fairs and online
Marketing Savvy — Where, when and how to market and build your audience
Social Smarts — Be social to build business
Art Fairs — Learn to exhibit like a pro
Best Selling Artists Tips — Hear their stories and the low down on how they did it
One-on-One Coaching Session — Personal guidance from industry professionals
THE WHOLE DEAL
Everything — the Masterclasses, the Fair Exhibition, the experience, the networking
✔️ Marketing
✔️ Social Media
✔️ Pricing
✔️ Art Fair Exhibitions
✔️ Selling