WANT ART TO BE YOUR CAREER — NOT JUST AN OBSESSION?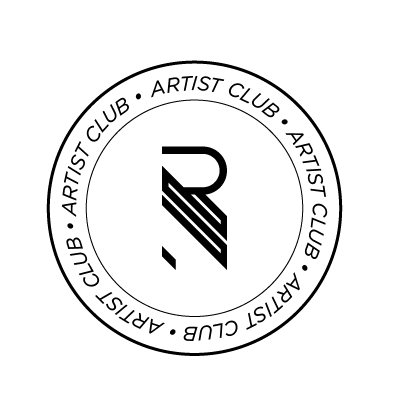 JOIN THE REDWOOD ARTIST CLUB!

It's a Club!
It's a Collective!
It's a Marketplace!
It's an easy, inexpensive way to enter the art world. If you're ready to expand your market and get serious about making art a business, the Redwood Artist Club is your complete solution.
It's the one place where you'll have access to what you need to build your success!
Extensive Resource Library
Personal Coaching Services
Continuing Business Development
Expert Marketing Guidance
Timely Social Media Advice
Interactive Online Marketplace
Exciting Live Events
IT'S A JOURNEY WORTH TAKING
It all begins with the Club Chat — an online place to meet fellow artists, get feedback, and enjoy the camaraderie of community.
Use the Resource Library to educate yourself and learn the ins and outs of the art business.
Join Club webinars to gain knowledge and insights on best business practices and thought leadership.
Ready for more? Join the Redwood Marketplace. Use the platform as your marketing and online storefront where buyers connect with you directly to collect and buy. And it's all commission free!
The next step for your career is participating in live events. The Redwood Collective will give you the confidence to launch this next important avenue for building your career and business. With Redwood's six annual art fairs and booth prices starting at $1,995, it's a commitment to establishing long-term success and sustainability as a career artist.
Being part of the Collective is when your journey starts to accelerate! Collective members get individual coaching and access to the Redwood team.
Connect with our Social Media Marketing Manager Hannah Sharp and get ideas and tips on how to promote your work on social media
Talk with our CEO Eric Smith for questions about pricing, connecting with galleries, strategic business practices, and more.
Get savvy tips from Managing Director of Marketing Linda Mariano on the best ways to promote and market your work, define channels of distribution, and market outreach.
Run ideas and questions by your personal account representative, Kelly Smith, Redwood's Marketplace Director.
WHAT DOES IT TAKE TO BE PART OF THE CLUB?
It's an annual membership for curated artists and galleries.
It's your marketing platform.
It's your community.
For an annual fee of $250, you engage on your journey to building a successful career.
When you display your Redwood Artist Club membership on your website, your social platforms, in your newsletters, and communications, it demonstrates your credibility and inclusion in the art industry.
The Club and its members will be promoted weekly with a focus on the artists and artwork to our 167,000 subscribers and 175,000 social media followers.
Art Business News, the art industry's news leader for more than four decades, will publish regular stories about The Club, its members, their artwork, and their stories.
WHAT ARE YOU WAITING FOR?
APPLY TO BE A MEMBER
It's less than $21 a month to get your business growing.
It's time to make the investment in your career and future success. It's less than $21 a month to get your business growing.
We're looking forward to being your partner and welcoming you to the community!