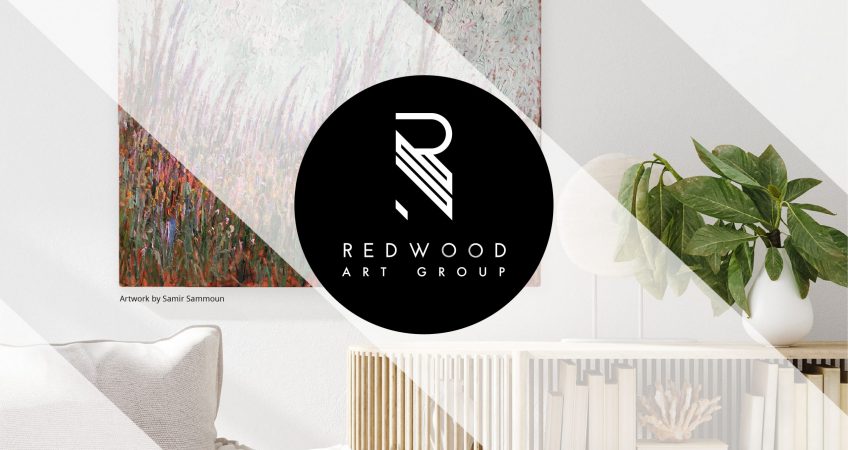 Redwood Has a New Look—and a New Online Art Marketplace
We've seen you fall in love with art at our fairs. Now you can find the perfect piece online!
Explore Curated Collections In Person and Online
No, this isn't in response to the coronavirus, the cancellation of art fairs, and everything moving online. "We've been in the development stage for our new Online Art Marketplace for over a year," says Eric Smith, CEO and owner of Redwood Media Group. "This is a strategic extension of our year-round fairs."
Like Redwood's five curated art fairs, the Online Art Marketplace is curated by art-industry pros with over 68 years of combined experience. Each gallery and artist featured has been an exhibitor at a Redwood art fair and is established and collected. By selling their original art online, Redwood continues its mission of nurturing the careers of artists and galleries, while giving art enthusiasts and collectors alike the opportunity to explore new artistic horizons, to be moved and transported by the works of talented artists, and to be part of a global art community.
Support Artists and Galleries That Inspire You
"This is an amazing opportunity for us to maximize the strength of our participation in a Redwood art fair to be able to sell our artists' work 365 days a year," says Tata Fernandez of Contemporary Art Projects USA, an Art Santa Fe and Red Dot Miami exhibitor for over nine years.
Adds fellow exhibitor Shima Shanti: "The new online marketplace by Redwood Art Group allows artists such as myself to generate new clientele from around the world. Not only does it break geographic boundaries, but it also enables me to conduct my business as an artist all year-round while providing additional exposure when I am not exhibiting my work at galleries or fairs."
Buy Original Art Online with Confidence
Every original work of art showcased on the Online Art Marketplace is exclusive to Redwood. Collectors can explore artwork in a variety of styles and techniques, including paintings, mixed media, sculpture, drawings, and fine art photography, as well as urban and pop art. Buyers can also work with one of our art advisors to find artworks handpicked to their space, taste, and style. Every purchased piece comes with a certificate of authenticity and letter of ownership. Not satisfied? Return it with our seven-day return policy.
At Redwood, we believe that great art makes you think, feel, and see in new and interesting ways. It's one of the most rewarding parts about creating and collecting the art you love. We hope Redwood Art Group makes it easier to find art you love and make your home yours.
Sign up for our mailing list below to be among the first to hear about new art and collections, special offers, tips on buying and collecting art, and news from the art world. Already on the list? Head on over to the Online Art Marketplace to be one of the first to shop our exclusive collections. We can't wait to hear what you think!